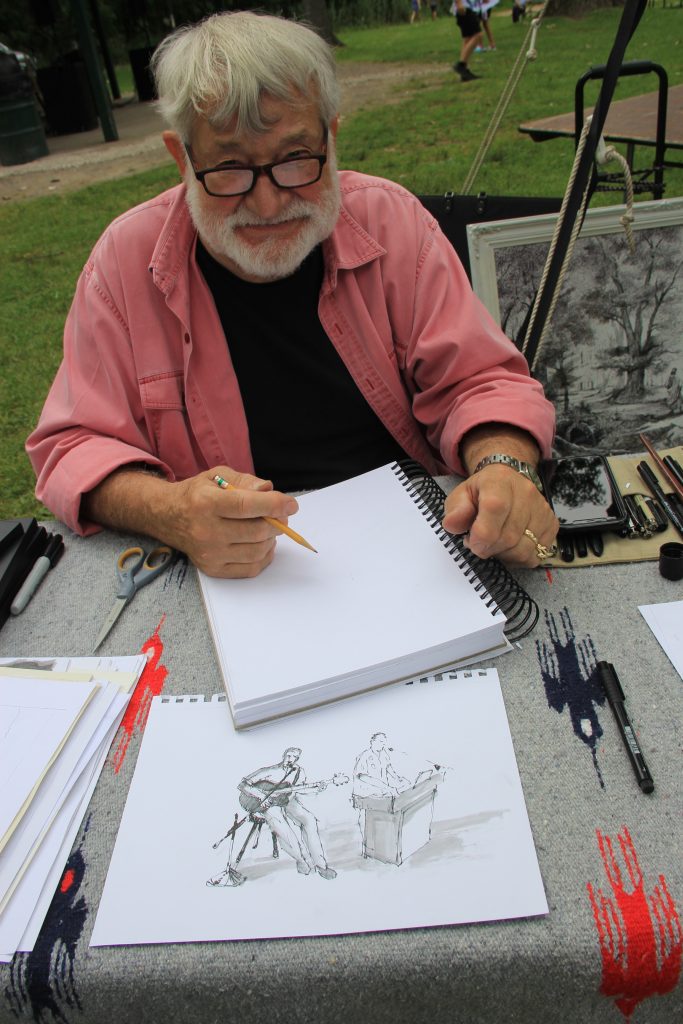 All for you – August, 2022
Ever wonder why we're still doing this, 50 years later?
(There are times that We certainly wonder).
Honestly, the answer is always, for you!
Yes, YOU!.  The person who comes to listen.  The person that wants to share their afternoon and evening with us, and our closest 800 friends!
That's exactly who.
We still do all of this, for YOU.  YOU are the answer, you are the reason.  YOU are the destination, the solution and the designation.  Without YOU, none of this exists.  None of this happens.  We don't even play music without YOU.  (so, I guess you are actually kind of to blame as well.)
If July was a throw-back classic month as we have said, then August was everything we could have wished for.  ( and just a little extra. : / )
August was very eclectic musically, as we played several interesting events that we will always hold dear.  First and foremost, August started and ended the best way possible, with us playing at Bumper's Landing!  Might have mentioned this about 100 times already, but it's never dull or boring at Bumper's Landing.
The setting, the weather, the staff the owner, the people, the friends!  Put them all together and you have the perfect recipe for a good time.  Sprinkle in a little music and you have something memorable and magical.  Something to look forward to.  Something to return for.  Just look at those smiling faces in every frame, if you don't believe me.  So much fun!
We also took a trip back to Riverview this year and got to me a lot of great people that we wouldn't normally be entertaining.  We got there early and took our time to let the venue sink in before we even sang our first song.  Everyone was so nice and accommodating that we can't wait to go back.  And don't even get me started about the food truck delectables!
This August provided us with the opportunity to be part of the Shelby Art Fair, as we have in the past.  The Art Fair is at a crossroads as it is evolving from the quant little venue it once was, to the sprawling art environment that it envisions itself to become.  Our goal is to simple make it work for everyone, and I believe that we did accomplish just that this year.  We entertained, interacted and co-inhabited the new grounds in a way that let us reach lots of patrons, without becoming an audible nuisance to the vendors that wished to converser with their customers.  Carl and I both thought that it worked well this year.
The weather was amazing in August, as it seemed like someone was actually trying to make up for the last few years and all the trouble we had endured.  We'll take it, that's for sure.  It was hot, it was fun and it was enjoyable for everyone we were lucky enough to be able to entertain.  Going to be tough to top it, but maybe September will give it a try1
Rb