With football pretty much the only thing on everyone's minds, we arrived to entertain at Bumper's Landing on Saturday.  The parking lot was filled and we could already tell that everyone meant business inside.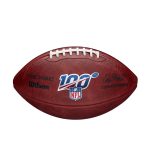 From the look in their eyes, we knew they were intent on nothing but food, football and fun, (alcoholic fun) this evening.  (And you know we take our football, and alcohol very seriously as a nation.)
Although some things don't matter, football is king.
So when it's our night to play music while everyone's watching a playoff game, Carl and I tend to tread lightly until we can read the mood of the crowd.  Only then will we don our instruments and venture out into what can become, a musical no-man's land.
Most of the patrons on hand at Bumper's were pretty jovial it seemed; lit, and into the contest on the big screens.  There was another big birthday party on the patio, with everyone in their own, happy little world.  Most of them content, while honoring a young forty-year-old friend.
We sounded pretty good as we began our first set, cautiously enough.  (That's always a plus.). Even better, our response from the patrons was favorable and warm.  That gave us the green light to proceed from there with more vintage music.
It's wonderful that at this point Carl and I know all of the regulars at Bumper's Landing.
What's cool too, is that they know us.
They are a pretty friendly people in the first place, but since we have now been entertaining there for years, we feel we have a great relationship with lots of pretty amazing people.
I'm mentioning it because on nights like this, those are some of the very people that make it super fun.  We love getting to know them and sharing our good times together.
Tonight, the bonus was actually having friends in the building when the national weather service was advising people to stay indoors to avoid the impending snowfall.
I need to write it here, so that people know how important that is to us.  Even the boss and his wife were there.
That makes the night even more special.
While the game was the main focus, our music was also integrating well into the evening's vibe.  They were watching, but not really having a dog in the fight, they were enjoying our music just as much.  (And, dare I say it, even a little more.)
We could tell because after every musical offering we received a nice ovation from the appreciative patrons.
Things were going well on a night when we were not even initially sure if we should have been playing at all.  We were getting great responses from the people, and many ideas on what type of musical direction to advance in next.
While we had our share of poignant song suggestions, Carl and I loved the special Beatles request we received.
For those of you that don't play, I can tell you that it's always a challenge to try and play songs not usually in our repertoire.  We did even more than that, we played three Beatles songs we don't usually do, and turned them into a medley.
The first, was written by John Lennon and always has been one of my favorites.
You Can't Do That! 
(good advice for anyone wondering why they lost trust in their relationship.).
I got something to say that might 'cause you pain
If I catch you talking to that boy again
I'm gonna let you down
And leave you flat
Because I told you before, oh
You can't do that
The second offering, Things We Said Today laments how important it is to have someone's heart devoted to only you.  So that when things become difficult, you can always count on the other person to be there to pick you up.
You say you will love me
If I have to go
You'll be thinking of me
Somehow I will know
Someday when I'm lonely
Wishing you weren't so far away
Then I will remember
Things we said today
You say you'll be mine, girl
'Til the end of time
These days such a kind girl
Seems so hard to find
Someday when we're dreaming
Deep in love, not a lot to say
Then we will remember
The things we said today
And lastly, the timeless Beatles classic, In My Life. A reflection of a John's life well-lived, and of all things that passed through his memory.  Of how nothing was more memorable or important to him than love. 

But of all these friends and lovers
There is no one compares with you
And these memories lose their meaning
When I think of love as something new
Though I know I'll never lose affection
For people and things that went before
I know I'll often stop and think about them
In my life, I'll love you more
Sometimes you know at the exact moment when something happens that you will remember the rest of your life.  It is so powerful it makes a lasting imprint that can never be forgotten.
Tonight was one of those moments.
Feeling wanted and appreciated for our God given talents by wonderful people we cared deeply about, on a night when by all accounts our music was far from the main focus was incredible.
I've said I many many times about Bumper's Landing, we never know what to expect on any given Saturday.  Most times it is the people around us we are lucky enough to be able to entertain, who are creating lasting memories; and sometimes, it is us.
Tonight we were able to pause and take stock of what was truly most important to us.  To reflect on where we have been, how we got there, and where we were bound for next.
Both musically and personally.
Rb
---