Nothing is more American that the need to relax.
We DO work hard. Yes, I realize this has been an "off" year, to say the least, but we still have worked harder than lots of years put together.
Worked at our jobs, our relationships and our lives in general.
We've worked to survive, to thrive and generally, just to get by.
It was a LOT of work.
So now, it's time to relax. And what better way to relax than to get out of town and into the woods! That's right, by the lake, under the trees, and right into the party!
I know a place, as it turns out, where you can do just that. A place to do your thing in the woods by the lake.
Taylor's Beach Family Campground, in Howell Michigan.
In a year where everything seemed contentious, it's nice to just get back to nature; she never disappoints. Bring your RV, your golf cart, your kids, your pets and your best gal, Mother Nature will be there waiting.
You deserve it. You deserve to not have to be bombarded with politicians' lies, global threats or even rising gas prices. The biggest problem you should have on this weekend retreat is if the beers will hold out.
Spoiler alert: They might not!
So into this rustic paradise, two unlikely heros arrive bringing loud speakers and a penchant for country tunes . . .
Like shooting fish in a very familiar barrel.
We know where to be, when to play and just what to wear. Everything else is up to the campers to appreciate. And, appreciate, they did.
Not loudly. Not vocally or with fireworks or any of that. They didn't run up to us and proclaim how great we were or anything. (yes, we were)
They kinda did their thing and went about enjoying the beautiful, glorious trappings of American families on a holiday weekend in the woods.
Perfect, we wouldn't have it any other way.
We played our first song and pretty much got no response from anyone at all. That didn't bother us. We played more songs from all types of musical genres and got nothing again. We didn't bother them.
Not a problem. We knew they were doing their own thing, so that was fine.
When we took our first break, we got a few thumbs up from people near to us.
Hmmmmmmm . . . a positive response at least.
We played another set, upbeat and very popular, hitting lots of classic musical memories along the way. As the set finished people started to gather around us and interact a bit more. The vibe was positive, in a laid back kind of way.
And, so we persevered. Our last set was even more upbeat and peppered with lots of classic oldies, guaranteed to please any hardened party goer.
As we finished, the flood gates opened and people came over to us one by one and thanked us vociferously for the great music.
Apparently, they loved it. Well, that was the theme that we heard over and over again as we packed our gear to head home.
It's interesting how some things go just like that. There is no perceivable connection with them for three hours, until the moment we are finished, then, they all tell us how much they enjoyed it.
Ah, the life of a Rock Star!
I guess there was really nothing missing about our day last Sunday. Or was there?
Americans didn't invent relaxation. It's been around in one form or another for centuries. It's just that we might need it more than ever these days.
In any event, we played the soundtrack, and finally figured out that they were listening.
Rb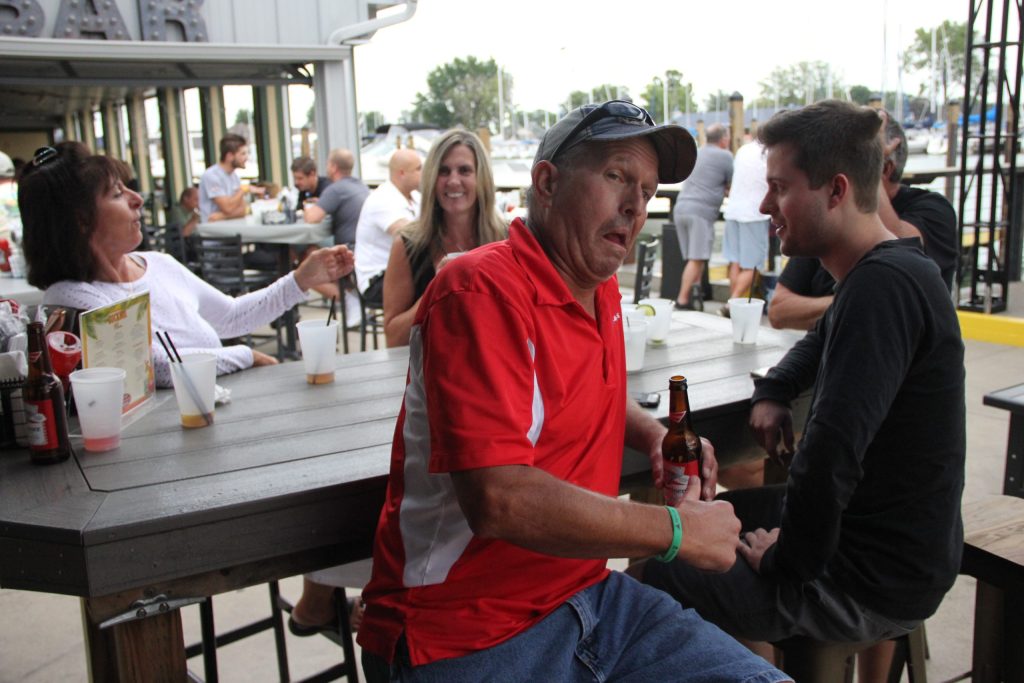 ---